We're a full service residential and commercial plumbing, heating and air conditioning, contractor. We do everything from minor repair work to installation of furnaces, boilers, water heaters and even replacement of sewer lines.
We provide essential plumbing, & HVAC maintenance to all customers!
SERVICES
We're a full service residential and commercial plumbing, heating and air conditioning, contractor. We do everything from minor repair work to installation of furnaces, boilers, & water heaters.
Plumbing Services
Whether you live in a historic house with vintage pipes or a brand new home with state-of-the-art systems, Lakewood Plumbing & Heating can handle any plumbing challenge. Our plumbers are licensed expert technicians and professional problem solvers.  From water heaters to a full re-pipe. Expertise with a focus on customer service – that's what we do.
Heating Services
Staying warm and comfortable is important to everyone. That's why our factory-trained HVAC technicians take heating and boiler systems very seriously. We keep up to speed on the latest industry standards and we know everything there is to know about energy efficient systems–because, with rising energy costs, we know you want to save money.
Cooling Services
A dependable cooling system is a key to staying comfortable and productive when summer temperatures soar. If you're looking for the best system for your home, our technicians can suggest the most efficient and effective models for you. And if you need your existing system serviced or repaired, our professional, factory-trained technicians will identify the issues and make repairs.
Boiler Services
Lakewood Plumbing & Heating is your best choice for boiler service, repair, replacement or installation. With over 47 years of experience, we install and repair all brand and makes, and are steam boiler specialists.
Water Heater Service
We're ready for your water heater emergency. When you call us, we'll give you immediate instructions on what to do until we get there. We'll give you FAST service to get your water heater working again.
RINNAI TANKLESS WATER HEATER
Never think about your hot water again, and save $$$ on your utility bill. Innovative technology provides an endless supply of hot water whenever and wherever it's needed.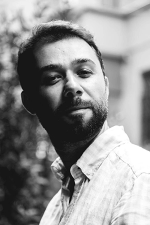 We hired Lakewood Plumbing to install a new AC unit for us. Their tech Bruce worked tirelessly to do the job well, discussing options and making sure the new installation would provide the best quality possible. We had a follow-on issue with an existing pump in the house, and Ray had a tech there to help us with it same day! Will continue to use Lakewood in the future and highly recommend them!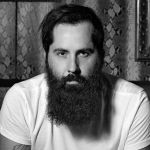 Incredibly helpful company. Worked with us to come up with a solution for our plumbing problems that wouldn't cost us more than it had to. Quick and quality work. Would highly recommend Lakewood Plumbing and will definitely use their services again when we need it.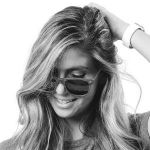 Great Service! I called them to service our main line for my employer and they were very professional, honest and knowledgeable. We will definitely continue to use them for our plumbing needs. The owner was so impressed that he used them for his personal residence as well.
Lakewood Heating & Cooling provides weekly tips and tricks for all your heating, cooling and plumbing issues. Come back weekly for our valuable pluming tips. 
As a homeowner, you may face quite a few home issues, but hey that is what goes along with homeownership. Often times there are tasks and handy work we can do around the home ourselves [...]
Winter's in Colorado can vary from week to week, day to day, and year to year. Lakewood Plumbing and Heating has developed a few of our top reasons to schedule your furnace tune-up bef [...]
Below, we have listed out the 10 most common furnace problems and advice on how to repair and fix future problems. When the cool fall and winter weather arrive, hundreds of people call [...]
Do you need help with your homes plumbing, heating, cooling, boiler or water heater? Fill out this form to get in touch. Note that free quotes are only for large projects. 
[contact-form-7 404 "Not Found"]